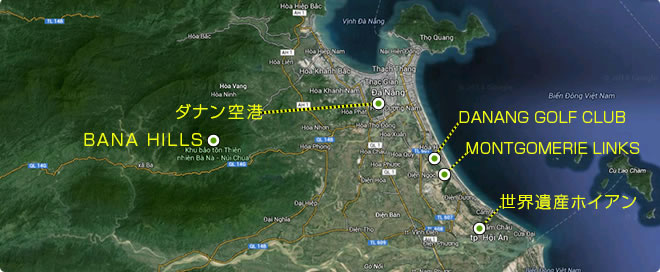 The whole Da Nang is in common in weather. However, the rainfall in the Eastern region is low and high in the Western region. This difference is caused by wind from South China Sea, the clouds are blown into mountain in Western regions causing rain. Therefore, the clouds are lighter and the rainfall is decreased when crossing the Eastern region. The temperature gradually decrease in central highland. The temperature at night in Ba Na Hill is 15 degree Celsius. Meanwhile, the medium temperature in Eastern plains is 16 degree Celsius.

In Danang, the average annual rainfall is 2.504,57 mm. Rainy season starts from the beginning of August to the end of December every year. In rainy season, the average rainfall is 550-1.000mm per month.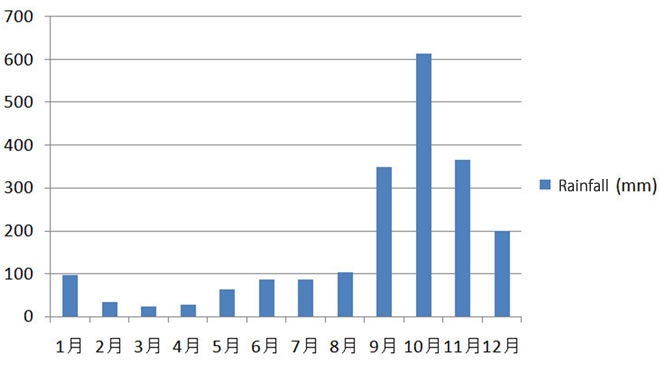 As we know, Danang has 2 main seasons: rainy season and dry season. Dry season is from February to August and rainy season from September to January next year. The average annual temperature is 25,9 degree Celsius.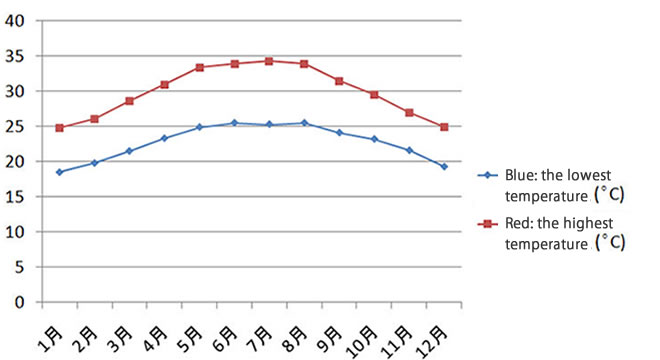 You are advised to adjust the air-conditioner in the hotel room at 27 degree Celsius.

Because the temperature in Danang is higher than in Japan so it is often very hot in dry season. Highly recommended clothes in this season are short-sleeved shirts, tank tops, shorts and sandals. When walking along the beautiful beach in Danang, you should take thin jackets, hats and sun-cream with you.

At lowest temperature in Da Nang, Japanese visitor will not feel cold so visitor just need a light jacket.
In rainy season, the temperature is often low and the rainfall is high, you should take a raincoat with you. Because of strong wind, umbrella is rarely used in this season.